Plenary Lecturer
---
The Most Venerable Professor Dr. Phra Brahmapundit,
Rector of Mahachulalongkornrajavidyalaya University (MCU),
President of International Council for the Day of Vesak (ICDV),
President of International Association of Buddhist Universities (IABU)
Topic: Spiritual transformation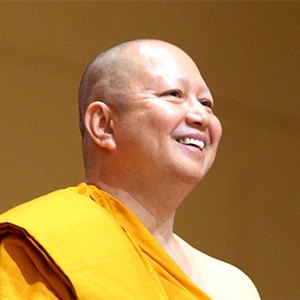 Prof. Dr. rer. nat. Manfred Koch, Faculty of Civil and Environmental Engineering, University of Kassel, Germany
Plenary Lecturer in Topic: Flood disaster and its mitigation: Thailand case study
Keynote speaker on Topic: The impact of climate change on streamflow and sustainable water resources management (Session of Water Engineering, Groundwater Hydrology and Environmental Science)
Prof. Dr. rer. nat. Manfred Koch is a full professor of the Department of Geohydraulics and Engineering Hydrology, the University of Kassel, Germany. He completed his Master degree in Physics and his PhD in Geophysics from the University of Karlsruhe, Germany. Before becoming a full professor at the University of Kassel, he held faculty positions at Florida State University, Tallahassee, and Temple University, Philadelphia, USA. Dr. Koch's research encompasses all facets of geophysics, with a focus on computational hydrology and climate studies.
Keynote Speaker
Session of the Interdisciplinary Research
---
Prof. Dr. med. Yongyudh Vajaradul, Chairman of Interdisciplinary Network of the Royal Institute of Thailand
Topic: The interdisciplinary research methodology and its necessity for Thailand 4.0 strategy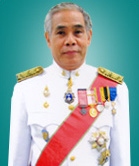 Prof. Dr. med. Yongyudh Vajaradul is a pioneer in the field of tissue banking and the use of bone allografts in orthopedic surgery, and serves as the Chairman of the World Buddhist Scout Brotherhood. He established the Bangkok Biomaterial Center in Siriraj Hospital in 1984, and Thailand became the tissue banking forerunner of the region. The Pan-Asiatic Tissue Banking Association was first proposed in 1985 during the Western Pacific Orthopaedic Association Congress in Bangkok, Thailand by Prof. Dr. med. Yongyudh, Alain Patel of France and Norberto Agcaoili of the Philippines, with its Secretariat at Bangkok Biomaterial Center. In October 1988, during the Third International Conference on Locomotor Tissue Bank in Bangkok, the new association was born and renamed Asia-Pacific Association of Surgical Tissue Banking (APASTB). The founding members included Prof. Dr. med. Yongyudh became the First President in 1988. He is a member of the National Scout Executive Board and the National Scout Council of the National Scout Organization of Thailand, as well as a member of the Asia Pacific Regional Scout Committee. He was the Charter President of the Rotary Club of Bangkok-Banglamphu District 3350, Rotary International, in 1998. He is currently a chairman of Interdisciplinary network of the Royal Institute of Thailand.
Prof. Dr. Warren Y. Brockelman, Ecology Laboratory, BIOTEC National Science and Technology Development Agency Thailand
Topic: Gibbons, forests, and climate change
Dr.Supote Prasertsri, Senior Education Programme Specialist, UNESCO, Regional Office in Bangkok and Country Office, Phnom Penh. (1993-2007) and Programme Monitoring and Evaluation Officer, UNICEF Regional Office, Bangkok. (1988-1992)
Topic: Higher Education for Thailand 4.0
Session of Buddhism for Thailand 4.0
---
Charles G. Lief, President of Naropa University, Boulder, Colorado, USA.
Topic: Buddhism: Learning for Transform yourself, Transform the World
Charles Lief is the President of Naropa University in Boulder, CO. Founded in 1974, Naropa is the birthplace of Contemplative Education and the modern mindfulness movement. Naropa serves 1000 undergraduate and graduate students in Boulder and increasingly more online and through programs in Authentic Leadership, Mindfulness in the Workplace, general extended studies and professional development. Naropa's 60 core faculty and more than 200 adjunct professors deliver a curriculum built upon a foundation of contemplation, mindfulness and compassion. Majors include undergraduate and graduate degrees in counseling psychology, elementary education, religious studies, pastoral counseling, performing and fine arts, writing and poetics, environmental studies, peace studies and a robust interdisciplinary program.
Charles has been a Buddhist practitioner for 45 years, studying closely with the Tibetan Buddhist teacher and Naropa founder, Chogyam Trungpa, Rinpoche, and is a teacher in that lineage. Charles was the first President of the Greyston Foundation in Yonkers, New York, one of the earliest models of integrated nonprofit social enterprises and service providers. As a principal in the Hartland Group of Burlington, Vermont, he worked to create affordable housing and economic development projects in Vermont and New Hampshire. He was a founding board member and CEO for Amida Care, a nonprofit, special needs HMO for low income residents of New York living with HIV/AIDS and chronic mental illness, today a $450 million social enterprise. Charles has been a member of many nonprofit boards working toward sustainable social, economic and personal transformation.
Charles now serves as chair of the Board of Trustees of Lions Roar Foundation, which publishes the magazines "Lion's Roar" and "Buddhadharma", and is also a member of the Veteran's PATH and the Bridge House Board of Directors. He is married to the Buddhist teacher and author, Judy Lief, and has two adult daughters and three grandchildren.
Session of Medical and Health Sciences and Laws
---
Dr. med. univ. Dr. rer. nat. Manfred Hartard, Dr. Hartard-Physio-Vibbing Helene-Mayer-Ring 14 EED- 80809 München
Topic: Vibration Therapy Machines
Prof.Dr.Grant A. Ramm, BSc, BSc(Hons), PhD, FAASLD
Department Coordinator, Cell and Molecular Biology,
Group Leader, Hepatic Fibrosis
Principal Research Fellow
QIMR Berghofer Medical Research Institute
Professor, The University of Queensland
NHMRC Senior Research Fellow
Topic: The liver stem cell niche: Role in inflammation, fibrogenesis and regeneration in chronic liver disease
Session of Nursing
---
Prof. Dr. Masami Matsuda, Department of Health and Nutrition, Faculty of Contemporary Life Science, Tokyo Kasei-gakuin University, Japan
Topic: Sustainable development goals in community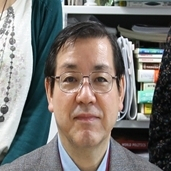 Prof. Dr. Shoichiro Hara, Deputy Director Center for Southeast Asian Studies (CSEAS) Kyoto University
Topic: Community evidences to support sustainable development goals
Associate Prof. Dr. Khanitta Nuntaboot, Faculty of Nursing, Khon Kaen University
Topic: Nursing reform to promote sustainable development goals
Session of Pure and Applied Science
---
Prof. Dr. Ken Kurosaki, Osaka University, Japan
Topic: Thermoelectric materials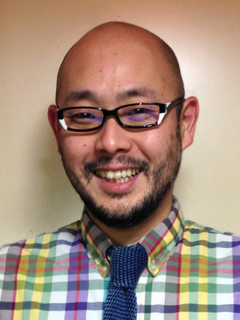 Dr. Ken Kurosaki is an Associate Professor at the Graduate School of Engineering, Osaka University, Japan. He was born in Tokushima Prefecture, Japan in 1973. He received his B.S. (1995), M.S. (1997) and Ph.D. (2003) in Nuclear Engineering from Osaka University. He was an Assistant Professor at Osaka University from 1998 to 2009. His current research focuses on Nuclear Fuels/Materials and Thermoelectric Materials. He has over 250 publications. His recent awards include Best Scientific Paper Award at the 24th International Conference on Thermoelectrics (2005), Best Paper Award of Thermoelectric Society of Japan (2008 & 2012), and Encouraging Prize of the Atomic Energy Society of Japan (2006).
Session of Computer and Information Technology
---
Dr. Thanachart Numnonda, Executive Director of IMC Institute
Topic: Big data technology to drive digital economy
Dr. Thanachart Numnonda is an executive director of IMC Institute. Currently, he also holds many other positions in both public and private sectors. These includes Independent director and president of audit committee at Thanachart Bank public company limited, Chairman and president Audit Committee at SiamEast solutions public company limited, Independent director and a member of Audit Committee at Vintcom Technology public company limited, Independent director and a member of Audit Committee at Humanica public company limited, and a member of council at Ubon Ratchathani University. Dr. Thanachart was a former director of Software Park Thailand between October 2010 - December 2012.
Session of ASEAN Studies
---
Assistant Prof. Dr. Rugphong Vongsaroj, Director of ASEAN and Asia Studies Center, NIDA
Topic: Influence of Mainland China on Tourism Industry in ASEAN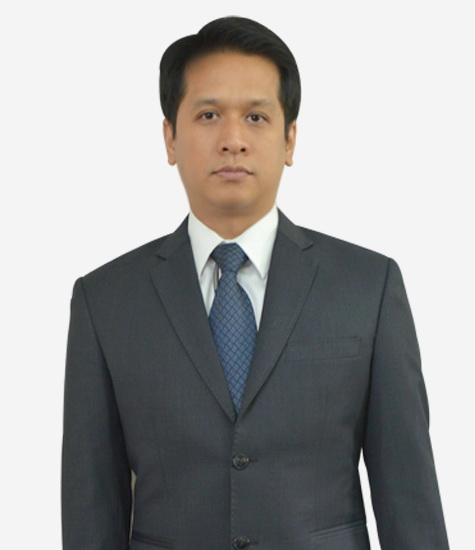 Session of Hospitality and Tourism Management
Dr.Thanathorn Vajirakachorn Topic: "Tourism and Sustainability Development"